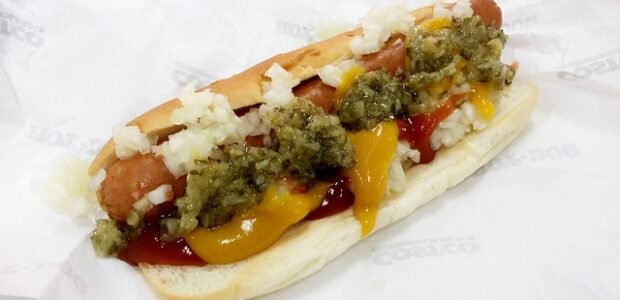 Do Costco employees get discounts?
Although Costco employees don't get discounts on items in each store, all employees do get four free memberships, one for themselves and three for people of their choosing.
Employee Benefits at Costco
Costco has been known for its excellent customer service and high-quality products. However, the company's success wouldn't be possible without the dedicated team behind it – its employees. Costco understands the importance of its workforce and provides them with a range of benefits beyond their salary. Let's take a closer look at the employee benefits offered by Costco.
Healthcare Benefits
Costco offers a comprehensive healthcare plan to its employees, including medical, dental, and vision insurance. Full-time employees are eligible for these benefits, and the company covers a significant portion of premiums, resulting in affordable healthcare for employees and their families. In addition, Costco offers several wellness programs, such as flu shots and health screenings, to ensure its employees are healthy and happy.
Paid Time Off
Costco provides its employees with paid time off, including vacation, sick leave, and personal days. The amount of time off depends on the employee's position and length of service. Additionally, employees can take advantage of paid holidays, including Thanksgiving, Christmas, and New Year's Day, to spend time with their families and loved ones.
Retirement and Financial Benefits
Costco's employees have access to a 401(k) plan, which allows them to save for retirement and invest in their future. The company matches a portion of the employee's contribution, which can significantly boost their savings. In addition, the company offers life insurance, disability insurance, and an employee stock purchase plan to provide financial security for its employees and their families.
Educational and Training Opportunities
Costco believes in investing in its employees and providing them with educational and training opportunities. The company offers tuition reimbursement for eligible employees, allowing them to pursue a degree or certification in their chosen field. Additionally, employees can take advantage of on-the-job training and career development programs to improve their skills and advance their careers at Costco.
Conclusion
In conclusion, Costco's employee benefits package is comprehensive and impressive. The company understands the value of its employees and strives to provide them with the support they need to succeed. With healthcare benefits, paid time off, financial security, and educational opportunities, Costco's employees can enjoy a fulfilling career and a secure future.
Healthcare Benefits: Medical, Dental, and Vision Insurance
Paid Time Off: Vacation, Sick Leave, and Personal Days
Retirement and Financial Benefits: 401(k) Plan, Life Insurance, Disability Insurance, and Employee Stock Purchase Plan
Educational and Training Opportunities: Tuition Reimbursement, On-the-Job Training, and Career Development Programs