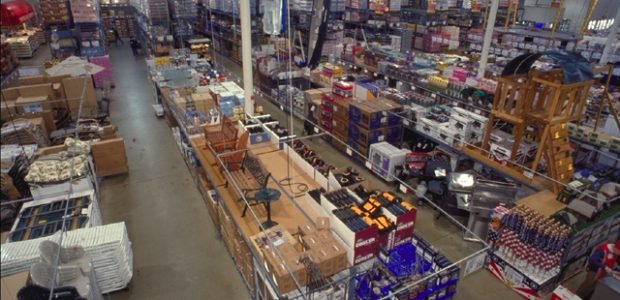 BJ's Warehouse is your one-stop shopping experience for everything in bulk.  Purchasing in bulk has become a popular option in the United States as people are getting busier and busier with life.  Getting all your paper goods stocked up and other items so that it is easy to make one trip and be done for many weeks. At BJ's warehouse, we understand time is of the essence.  This is why we offer great deals on all the household essentials such as laundry soap, toilet paper, trash bags, and various food items and offer same day delivery as well. There are literally thousands of items at BJ's Warehouse, including gas and tires as well as food and computers, there is something for everyone.
BJ's Warehouse is a membership warehouse similar to Cosco or Sam's Club.  There are special deals and offers that come up for indoor furniture, outdoor camping supplies, computers, and clothing as well as the regular staples you have come to know and love.  And, they offer an Optical center as well. Get your eyes checked and discounts on glasses or contacts have never been easier.
And, they do take manufacturer's coupons, however, the discount cannot exceed the cost of the product.
Discounts on Travel
They also offer discounts on travel and special offers just for BJ's Warehouse members as well.  If you love to travel, having a low-cost membership may save you far more than the cost of that membership.  There are special discounts and upgrades just for their members from many well-known companies such as National Car Rental, Hertz and Enterprise.  Snatch up a hotel on the strip in Vegas or Orlando and greatly reduced rates. And, there are travel experts available to help you, should you encounter any issues while traveling.
BJ's Warehouse is a full-service wholesale warehouse that is located on the East Coast, however, everyone is welcome to join, as there is a fully functioning website that allows online orders and shipping.  Should you not live in the area but want to take advantage of their travel discounts, specials or bulk buying options, this membership is available. And, many of their special deals offer free shipping for your convenience.  However, if you live in an area where there is a BJ's Warehouse, you'll be happy to know that the memberships are very inexpensive and you can even earn a % back with each purchase. This is an upgraded option.
Membership Choices
Enjoy the convenience of BJ's warehouse with membership choices.  The locals can also choose just to have an online store membership as well and save some costs of the fees.  However, there are special deals and promotions that happen inside the store that will never be put on the website. And, still not sure about a membership?  Get a free one day pass online to check things out or place an order online.
Getting the best deals on all the brands you have come to love and trust is their passion.  Finding just what you need is super simple and the warehouses are always clean and nicely lite.  The isles are well maintained for simple maneuvering, After all, the bulk packages can get a bit complicated and they plan well for this.  Pick up all of next months needs, so you can enjoy your time doing better things.